What Our
Clients & Partners

Say...
Loli and Alix did what I thought would be impossible. They walked me every step in a positive way and got my loan done fast. It really has changed my life.

-Jeanette Garza
Loli and Alix were truly a dream to work with for every single step of the home buying process. No question was too small or silly for them and they were amazing communicators regarding where we were in the process. They are both so friendly and genuinely cared about our family and the home we wanted. If you want to feel like you are working with a friend who really wants what's best for you, call Loli and Alix. I truly cannot say enough amazing things about working with them.

-Kaylee Devereaux
Loli and Alix were just wonderful and easy to work with. They both took time to make sure we understood paperwork and the process. We were kept informed of the process of obtaining our Mortgage and the whole thing went smoothly. I would definitely recommend them!

-michael tam
These ladies really are The Dream Team. They helped me through my first home mortgage and were extremely knowledgeable about all of the available programs in the area and now with my current refinance they were able to get me an amazing interest rate saving me money. They really are the best. I give them 2 thumbs up and 5 stars! Thank you Dream Team!

-Elizabeth Sumner
After the privilege of working with Loli and Alix, I totally understand why they are called "The Dream Team." They were there for me throughout the entire process of purchasing a home. They are positive, upbeat, and they know their stuff. If you are thinking about buying a home, call these ladies for assistance ~ you won't be disappointed!!

-Susan Sutherland
Lending can be so complicated, that is why our clients need an experienced firm like Dream Team Lending to guide them through the complexities of the loan process with unparalleled knowledge of the industry. Dream Team Lending helps you through the whole process with a personal and caring touch. Loli and Alix are absolute leaders in their field; they are thorough, easy to work with, and will answer all questions in a detailed and responsive way.

I have the highest standards when it comes to who I recommend to my clients—rarely do I find a company that consistently impresses me with their business leadership. Dream Team Lending has won over many of my clients with their expertise, kindness, and thorough approach. Our clients are always in the very best hands with Dream Team Lending, and I would recommend them to anyone without reservations!

-Laurie Rosenthal & Betsy Rogers (Allegiance Financial)
Loli and Alix are the best lenders out there! We have worked a lot of transactions together and I'm amazed every time how simple they make the process for everyone involved! Thank you once again ladies for making my job easy and making me look good!

-Kelli Wellhausen
I have been working with Loli & Alix for about 15 years. I know that when I refer a client to them, that they will contact them in a timely manner and explain thoroughly the loan process so they can make an informed decision when buying a home. Once the buyer is in contract, they work to secure the best rate and put it all together to enable an on-time closing. They are the best!

-Linda Lossmann
I Love Love Love working with Alix and Loli as a realtor. The communication is always fantastic, and they genuinely love and care about their clients.. which is rare. I also love that they know what they are talking about and stay on top of new loan programs. 5 stars are not enough in my opinion.. it's so nice to have lenders that just get it and do it right!

-Jason Traylor
If you're looking for a fast pace, high energy team, well Loli and Alix are it. Great communication, they go the distance to get the job done and give great customer service to our clients!

-Jean Deleonardi
Loli Martinez Lonso and Alix Pate are the Dream Team and they really are! I am a Realtor and know that I can refer a client to them and they will be taken through the process of buying a home step by step and returned to me to purchase their NextHome. They start at the beginning and take it at the pace the clients need. If they need help and direction on things, they provide it to them in a way that's easy to understand. They are always there to answer questions and stay on top of all the programs out there. The rates are great too! They keep their clients informed when it's time to refinance too. These ladies are amazing!

-Alison Harris
This was an EPIC loan experience. 3% rate w/ AMAZING service!

-Kaufman Team
Submit Your Review!
We'd love to hear from you! Use this form to send over details about your experience with our mortgage team.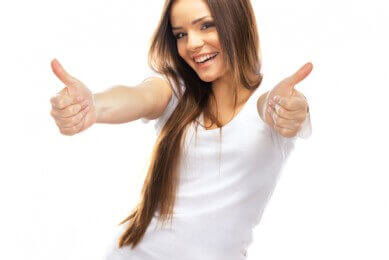 Get Your FREE Pre-Approval Letter Now!