Thanks for stopping by.

About Loli Martinez Lonso & Alix Pate...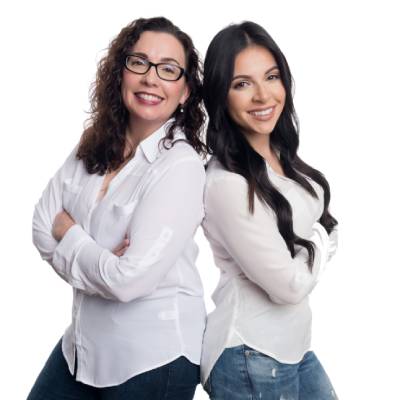 We are Loli & Alix and together we are The Dream Team! A client referred to us as The Dream Team many years ago and we embraced it and work every day to live up to our name and reputation. We have a combined 30 years in the industry and are known for our speed, friendliness and efficiency. Both Solano County natives, our knowledge and love of the area and extensive experience in the lending industry allows us to guide clients through the loan process with ease. Our determination to make dreams come true shines through in everything we do daily, whether it's advising clients on the credit repair process, assisting first-time homebuyers or helping Veterans find a dream home. We have consistently ranked top in production and were awarded President's Club honors at both of our previous companies. We love supporting local and we are members of the Northern Solano County Association of Realtors and Women's Council of Realtors.
Loli Martinez Lonso has been a Senior Loan Officer for 20 years and she speaks Spanish fluently. In 1995, She earned her BA from California State University of Sacramento in Psychology with a minor in Spanish. In 2002, she earned her Master's degree from St. Mary's in Business Psychology. You may recognize Loli from her years of working at Travis Credit Union or from her time as a store manager for Gap inc. She has lived in Vacaville California her whole life minus a year she lived in New York and a year she lived in Concord. It was God that she went in for a refinance and was offered a job that would lead to the most rewarding career! A few fun facts to know about her are: She loves her Peloton, She wants to be Mom of the Year, She is her Neighborhood Watch Captain, and She loves chocolate. She is passionate about helping people!
Alix Pate has been in the industry for 10 years starting as an intern in 2012 and became Rookie of the Year in 2013 at her previous company. Her and Loli hit it off as fast friends with similar work ethic, speed and values in common. Alix was Loli's assistant while studying to get her license and then eventually became her partner in 2014 and the rest is history! Alix attended Fairfield High School, California State University of Sacramento, and Solano Community College. During her college years you may have seen her at your local Starbucks where she was an assistant manager. A few fun facts to know about her are: She loves being a Mommy to her girls and she loves the San Francisco Giants! She is tech-savvy and a math whiz. She has an eye for design and makes everything beautiful including our new office, website, marketing materials, and social media accounts.
In May of 2022, we created Dream Team Lending and joined our friends at Mortgage Masters Lending, Inc. Becoming mortgage brokers has allowed us to offer more competitive rates and better service to our clients. We pride ourselves on being local lenders and we are dedicated to our rewarding careers. We go above and beyond to help people achieve the American Dream. Let us help you make your dream of homeownership a reality!
Get Your Low Cost Mortgage Rate Quote!